ATLANTA (Aug. 5, 2014) - Larry Kelly, longtime president of Pope & Land Enterprises, remains at Atlanta Medical Center, where he is recovering from serious injuries sustainted when his small plane crashed in Coweta County late last month.
While several outlets reported the crash, they did not realize that "Lawrence Kelly" is Larry Kelly and president of Pope & Land, the Cobb County development firm that just last week was named as part of the winning team to develop the mixed-use village at the Atlanta Braves new stadium in Cobb County.
We've known Larry a long time, and are glad to hear he's recovering. Look forward to seeing him back in action on the CRE circuit very soon.
Bisnow's Jarred Schenke broke the story about Kelly's condition and was the first to post the initial report into the crash. Here's his report.
Larry Kelly Seriously Injured in Plane Wreck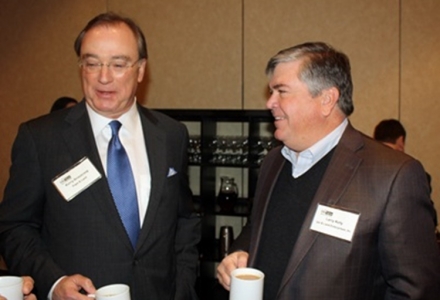 Saturday, July 26 was a clear beautiful afternoon with calm winds when Pope & Land Enterprises' Larry Kelly (on right with Pope & Land's Kerry Armstrong) took off with a friend aboard a Ryan Aeronautical ST3KR from a small airstrip outside of Peachtree City. The plane, a single-engine two-seater with an open canopy, was one popular during WWII by the US Navy for pilot traininig. The pilot is a long-time friend of Larry's and who has been flying the plane for decades. The duo took off and were flying over land owned by Pope & Land in Coweta County when something happened.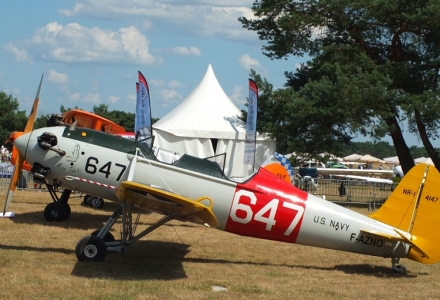 According to a preliminary FAA report, the reasons for the accident are not conclusive yet. Pope & Land officials say the engine malfunctioned and the plane crashed in a wooded area off Sewell Mill Road. The good news isboth survived: The pilot has already been released from the hospital. For Larry, there's going to be recovery time. He was still in ICU at Atlanta Medical Center as of this week. Larry suffered broken bones, cuts and bruises, but "he is stable and will make a full recovery," says Pope & Land's Mason Zimmerman.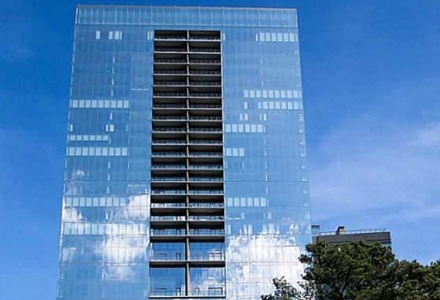 Larry's injuries happen at a time when Pope & Land is celebrating one of its greatest successes: Being named part of the development team that will do the office component of the Braves mixed-use stadium in Cobb County. And, of course, the company is seeing 3630 Peachtree, which is co-developed with Duke Realty, under contract for what could be record per SF pricing to Heitman. Larry is a vet in the industry and has been with Pope & Land since 1975. We wish him a speedy and full recovery.